Venue
Conference Venue : Highland Resort Hotel & Spa --Hall "Fuji"--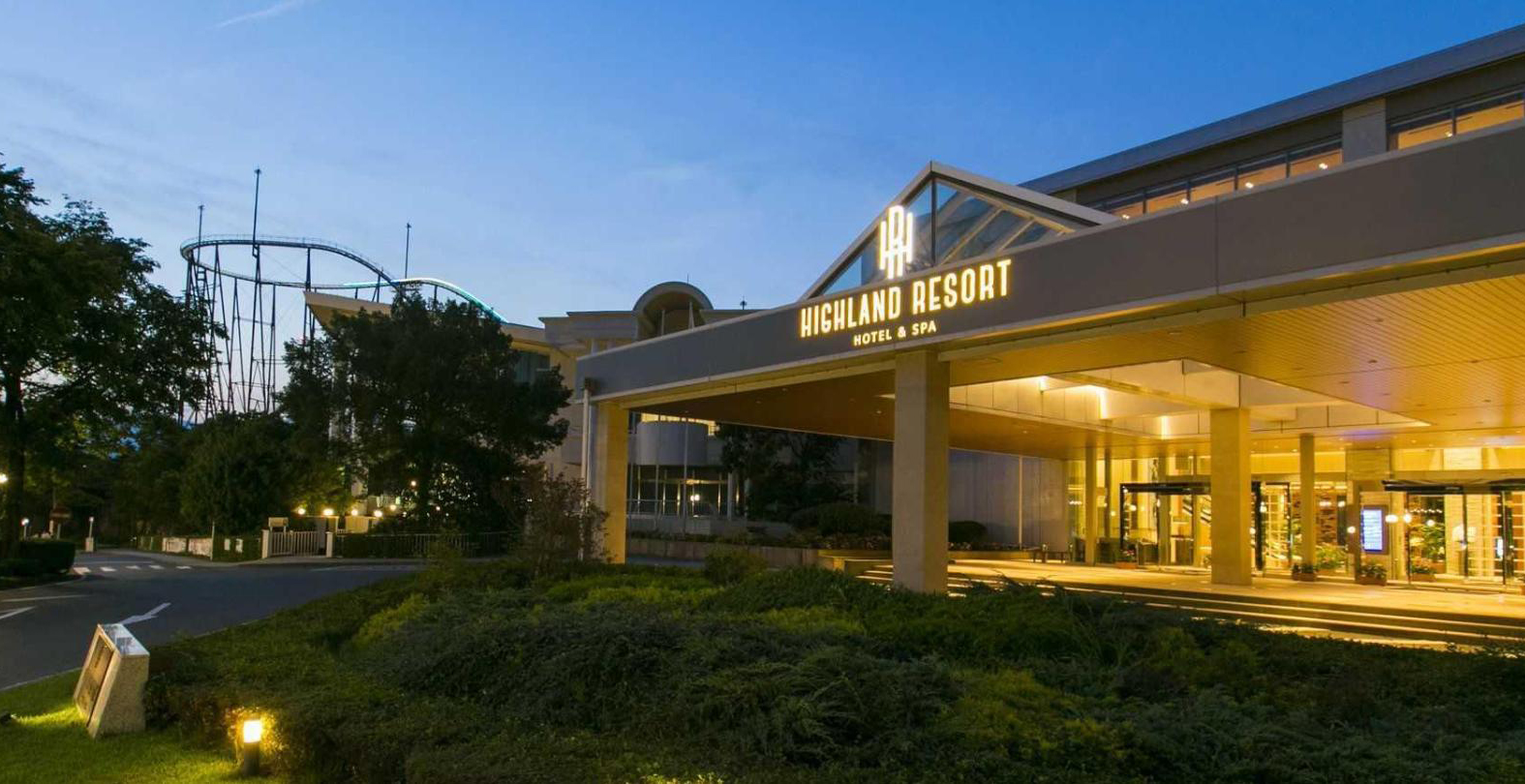 Highland Resort Hotel & Spa Official WEB-site
Address : 5-6-1, Shinnishihara, Fujiyoshida, Yamanashi, 403-0017, Japan
Phone : +81-555-22-1000
Landmarks of Fujiyoshida
Mt. Fuji
 Mt. Fuji is the highest mountain in Japan with symmetric shape (3776m height).
 You can see Mt. Fuji from many spots around Fujiyoshida, including the venue!
 *Climbing Mt. Fuji is prohibited in June, please note.
 Official WEB Site for Mt. Fuji Climbing
 World Heritage Site Mt. FUJI
Lake Kawaguchi and famous lakes around Mt. Fuji
 If you are lucky, you will see a reflected image of Mt. Fuji on the water of beautiful lakes.
Hot springs
 Thanks to the geothermal heat of Mt. Fuji, Fujiyoshida has many good hot springs.
Fuji-Q Highland
 The famous amusement park with thrillful roller coasters, just next to the venue.
How to get Fujisyoshida? -From Haneda or Narita Airport-
About 2 hours ride from Haneda airport.
By Train
 Japan Transit Planner WEB
 *Please use "Fujisan" as a search word for the destination.
 (The system recognizes the word as "Mt. Fuji Sta.")
 From Mt. Fuji Sta. or Kawaguchiko Sta. to venue, please use Complimentary Shuttle or Taxi.
Domestic transportation at Fujiyoshida
By Taxi
Travel Tips
Foreign Currency Exchange
 Please exchange at airport due to there are not many exchange counters on town street.
Time zone
 JST (Japanese Standard Time) is 9 hours ahead of UT.
 No Summer Time. All Japan is one time zone.
Climate
 Japan has four seasons and June is early summer, the beginning of the rainy season.
 Fujiyoshida's average temperature in June is 23°C/13°C (High/Low of the day).

AC outlet
 100V, 50Hz, Type-A outlet
Public Wi-Fi
 The area of free public Wi-Fi is expanding, but still limited especially in the countryside.
 Bringing pocket Wi-Fi may be a good choice. There are many rental counters at the airport.

VISA
 Please refer "Exemption of Visa (Short-Term Stay)" list on "Ministry of Foreign Affairs of Japan" Web-site. Japan has taken measures concerning the Visa Exemption Arrangements with 68 countries and regions.
 For VISA exemption, the ePassport in compliance with ICAO (International Civil Aviation Organization) standards is required.
 If you need the documents for VISA application from us, please let us know by 15 April, 2019.
Ministry of Foreign Affairs of Japan "Exemption of Visa (Short-Term Stay)" page